Blog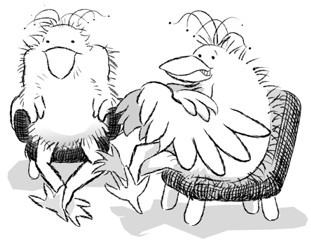 I hope you all had some time to relax and enjoy yourselves and are back refreshed.
Holidays seem to pass so quickly. There is never enough time to do all the things you plan. My plan for these holidays was to have no plan just take it all as it comes, it worked.
Updates
I will be writing a monthly blog on topics that will provide tips for candidates preparing for job interviews. To make these blogs of real value please let me know if there are topics that are of importance to you. Take a couple of minutes to think  about what topics would be of value. You can do your thinking while in the shower, cooking, doing dishes, exercising or even sitting on the toilet. I don't mind, just email me your thoughts on deborah@impressiveinterviews.com.au
Individual Training
Individual Training is available both face to face or Skype by appointment. This training is tailored to your individual requirements and includes all aspects of preparation for a job interview from mindset, presentation and structuring answers for different styles of questions to language, examples and mock interviews.  The individual training is available for any applicant seeking to improve their interview performance.  For a sample list of clients trained please see this page here.  For more information or to make an appointment please contact me on info@impressiveinterviews.com.au
Group Training
There are 2 small group training programs. These will be delivered in Sydney, Melbourne, Adelaide and Brisbane. Dates and times will be in the events section on the Impressive interview website from 25/1/2018
Job Interview Training - Professionals
Occupations include but are not limited to administration, middle/senior management, lawyers, engineers, pilots, accountants, community staff, IT, new graduates, academics and consultants. 
This program is for anyone who is seeking to find their first job, going for a promotion, returning to the workforce or who hasn't been for a job interview for a long time.
The small group training has been developed for applicants who need to improve their interview techniques and are time poor. The group is limited to 6 participants.
The job interview training program is designed for you to learn the most important aspects of preparing for a job interview:
The main areas to prepare for a job interview - how to think like the employer, how to identify different styles of questions (open, behavioural scenario) and structure your answer, language to use at interview and  personal presentation.
Mock interviews - you will be provided with a list of questions for your specific job that you are likely to be asked at interview and your answers will be videoed so that you can see and hear yourself. You will be provided with practical ways of improving your interview responses.
At the end of the session you will have an understanding of the areas you need to cover and improve to succeed at interview.
This is a 3 hour program and the fee is $525.00.
Job Interview training - Medical Specialty Selection Interviews
This small group training program is specifically designed for doctors preparing for medical specialty selection interviews. This program is suitable for both surgical and physician specialties. (It is not suitable for doctors preparing for ENT selection interviews). This training program design and delivery is based on the fact that doctors are mainly visual and /or practical learners.
The program is structured in 2 parts:
Part 1
All aspects of preparing for the medical specialty selection interview including mindset, lateral thinking  how to structure answers for different styles of questions (open, behavioural, scenario), selecting appropriate examples to demonstrate experience, skills and attributes based on the 9 core competencies.
Part 2
Mock interviews -  Using video, each participant will select and practice their interview questions, The questions provided will be specialty specific for each participant or you can  bring your own.  Each participant will watch their interview and  to hear and see how the interview panel sees them.   Constructive feedback will be provided on how to improve their responses.
The program is 4 hours with a maximum of 6 participants and the fee for this training is $675.00.