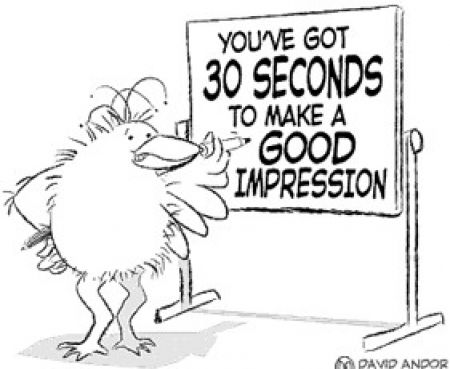 Looking for some extraordinarily useful (and FREE!) advice for your next job interview? Look no further!
Download today four separate tipsheets on four different but vitally important topics on how to give yourself the edge at your next job interview. Drawn from Deborah Barit's extensive experience in preparing people for interviews across a wide range of occupations and professions, these basic but essential tips may be what you need to complete your package when presenting yourself to your prospective employers.
Just remember, first impressions count – those first 30 seconds in an interview scenario are extremely important! Good luck!
Need More Advice?
Not a problem – get the book, or talk to the writer!
Deborah Barit is only to happy to help you out personally preparing for your next interview. Contact her for a one-on-one personalised consultation, or you can purchase her extremely useful and highly recommended book, "Impressive Interviews", direct from this website today.