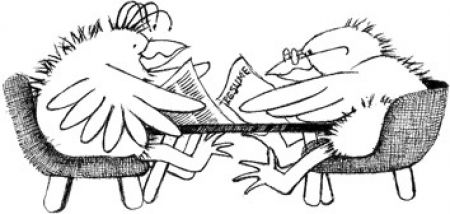 Impressive Interviews was established in 1999 by Deborah Barit to give you the edge in the increasingly competitive labour market and ensure you achieve your career goals.
The focus of this personalised and confidential service is to train job seekers to market their employment skills and abilities successfully both on paper and/or at interviews.
This is achieved through compiling targeted CVs/resumés, writing concise and creative letters of application selection criteria (where applicable) and individualised and group interview training.
More recently a number of specialist services have been developed.
Deborah Barit holds a Bachelor of Economics from the University of Sydney and a Graduate Diploma in Personnel Management and Industrial Relations from UTS. She has a combined experience of 20 years in recruitment (both private and public sector), labour market analysis, operations management and disability employment.
Deborah's passion for people and delight for training with humour makes her a popular choice for job seekers and those looking for a career change. She loves helping clients build their careers, and harbours a secret desire to fly in a hot air balloon!
Impressive Interviews has successfully assisted clients from many and varied backgrounds, age groups, educational levels, occupations and industries to gain promotion or get the job they wanted.  We invite you to browse our testimonials.