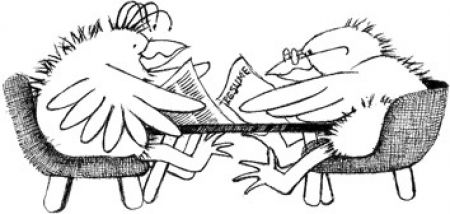 Impressive Interviews was established in 1999 by Deborah Barit to give you the edge in the increasingly competitive labour market and ensure you achieve your career goals.
The focus of this personalised and confidential service is to train job seekers to market their employment skills and abilities successfully both on paper and/or at interviews.
This is achieved through compiling targeted CVs/resumés, writing concise and creative letters of application selection criteria (where applicable) and individualised and group interview training.
More recently a number of specialist services have been developed.
Impressive Interviews has successfully assisted clients from many and varied backgrounds, age groups, educational levels, occupations and industries to gain promotion or get the job they wanted.  We invite you to browse our testimonials.
Deborah Barit
Deborah Barit, Director of Impressive Interviews, is a Sydney based trainer author, and consultant with twenty years' experience in training people for a broad range of occupations.  In addition, for 18 years she has specialised in preparing doctors for medical specialty interviews (surgical and physicians), fellowship positions and consultant roles.
Deborah holds a Bachelor of Economics Degree from the University of Sydney and a Graduate Diploma in Personnel Management and Industrial Relations form UTS and is a member of the Australian Institute of Training and Development.
Ildi Vukovich
Ildi Vukovich has a Bachelor of Commerce (Industrial Relation) from New South Wales University. Her area of interest since undergraduate days has been labour market economics, regional labour markets and people's employment experiences.
A major focus of Ildi's work has been how to assist people achieve their career goals through the combination of education, professional development and access to sustainable employment/career opportunities.
Her strengths include highly developed interpersonal and communication skills and the ability to use research to underpin her career knowledge and provide clients with insightful  advice and tailored training.