Blog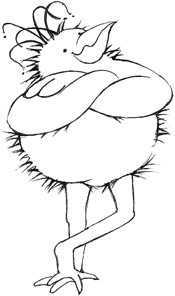 Max number 6
Face to face training available by appointment
Email doctors@impressiveinterviews.com.au mobile 0412 007 682
---
The Biggest Mistakes Candidates Make at a Medical Specialty Interview
The purpose of a medical specialty selection interview is to assess whether you meet the essential and desirable skills, experience and attributes necessary to become a competent specialist. The interview panel needs to ascertain whether you have the relevant technical and personal skills, knowledge, and ability for the role that you are being interviewed for.
As specialists in medical interview training, we have found that to prepare for interviews it is essential to change your focus from what you bring to what the interview panel wants.  The following are the biggest mistakes doctors make at the interview. 
Not Understanding What the Interview Panel Is Looking For
Put yourself in the mindset of the interview panel. What would you be looking for in a medical trainee in your specialty of choice? Use core competencies as the basis for understanding their perspective. Ensure that your medical specialty training, clinical knowledge and experience are highlighted where appropriate. Also, remember to be patient focused.
1.    Focussing on the Amount of Time for the Interview Rather than Content
The structure and content of your response is the primary mode of assessment at interview. Always provide well thought out answers for interview questions. The length of time you take to answer each interview question is far less important than the content of your answers. Once you have worked out the content, you will discover the time taken to respond is quite short.
2.    Preparing for the Interview as You Would for an Examination
Remember that a medical job interview is not an exam. As experts in medical interview training in Sydney and throughout Australia, we find that the job interview is the process of demonstrating your knowledge and ability and applying this in a work environment. This can include managing emergencies, explaining procedures, dealing with complex patients, managing the unexpected, team work just to name some. It can also include making difficult decisions, managing stress, ethical behaviors while working in a demanding fast paced, patient-focused, high-pressure environment.
3.    Assuming the Interview Panel Have Expert Knowledge
It is essential to state the obvious at interview. Do not assume just because the interview panel are experts in their field they will fill in the gaps in response or give you the benefit of the doubt they will assume you don't have the specific knowledge. The interview panel will be assessing your knowledge and response based on is it priority based, sequential, clear, concise and patient-focused. When answering questions ensure that the language you use is clear and precise. Apart from medical terminology do not use jargon in your responses.
Impressive interviews can help you to secure your ideal position, whether you are interviewing for a medical specialty selection position or a VMO or Consultant role.  For medical/surgical interview preparation Australia wide contact us today.