Blog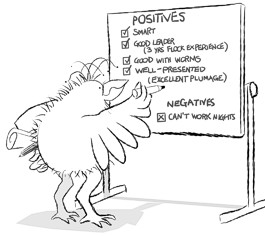 Securing a job interview means that a prospective employer has assessed your skills on paper and is interested in finding out more about you in relation to the job. At Impressive Interviews we can provide you with the interview skills training that you need to market yourself in the best possible way to your future employer.
The employer wants to meet you face to face to find out how you present, how well you communicate, and to check that the information you have given in your application is correct.
Assessment of Skills
At the interview, the prospective employer will assess your technical skills to ensure that you have the capability to perform this role. This dependent on the role may include:
Being prepared to deliver a presentation on a specific topic and answering questions
A role play - which is a practical way of assessing your level of skills, experience, and personal attributes to successfully undertake this role. These can include managing conflict, communicating with different audiences, relationship building, customer focus, leadership, decision making and/or other requirements of the role.
Undertake a written task, for example, a press release, summary of key information to be presented to senior management or Board, an information document, prepare a financial document or other tests required for the role...
Group interview - looking at a number of skills and attributes which can include working as part of a team, thinking process, participation problem solving or other requirements for the role.
Our interview training in Sydney can help you to prepare for this.
To Assess Personal Attributes 
All employers want to know if they are your employer of choice. This can be assessed in a number of ways. These include asking questions about what you know about the company, why you have applied for this specific job or asking an example of using your initiative to solve a problem. It can also be assessed based on your body language, greeting, language used and the research you have conducted prior to the interview.
This is part of the overall interview training provided by Impressive Interviews.
To Get to Know You as a Person
The interviewer wants to get to know you as a person. The employer wants to assess not only your capabilities for the job but also and very importantly how you will fit in within the team and the broader organizational culture.
It can be difficult to act naturally at an interview, however with preparation and understanding the scope of the role,  knowing your skill set and interview practice you will be able to present as a confident candidate.  Our job interview coaching in Sydney will help you to achieve this.  
When you attend a job interview you are essentially selling your skills, experience and personal attributes. With interview training in Sydney, you will learn to calm your interview nerves and express yourself in the best possible light. For the best job interview coaching in Sydney or interstate contact us at Impressive Interviews today.