Blog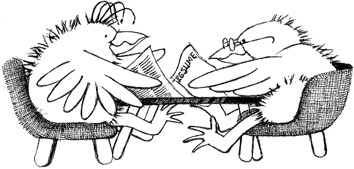 Both technical skills and soft skills are essential to employers seeking to recruit technical employees. As a trainer in preparing applicants for technical interviews, my experience has been that just knowing your technical abilities is not enough to get that job.
Many job applicants do not realise that when preparing for an interview in a technical or scientific field, or for a management position within these fields, you need to prepare to be interviewed on both skill sets.
In preparing technical candidates to make two fundamental mistakes which cost them the job:
Stating what you can do without explaining how you do it
Assuming communication, interpersonal, teamwork and management skills are not really essential.
Technical Skills
Your technical skills are assessed at interview. Do not assume that especially in the initial interview which is often conducted by non-technical people, the interviewer has any technical knowledge.  You need to be able to explain your skill set in plain English. Do not use jargon.  The interviewer also wants to know how you apply these skills in their particular role.
While a degree or certification in specific areas may be essential to get an interview, unless you can explain how you apply this knowledge in the job, the qualifications will not get you the job.
Even when you are being interviewed by experienced technical staff do not assume that if you speak "their language" they will automatically assume you know the job. It is important to explain in detail how you managed different situations.
You will need to demonstrate how you put your skills to use in a work situation. Clearly and carefully explain how you use your skills and qualifications in the workplace and stress how they will benefit the position that you are applying for.  They may ask you a question about how would you deal with a particular problem, it is important to describe exactly what you would do. Make sure to give an example to demonstrate your experience. Make sure you are clear, systematic about how you did it. Our interview skills training can help you to prepare.
Soft Skills
Soft skills are highly sought after in all positions, and technical fields are no exception. Employers are looking for soft skills, such as:
The ability to work well within a team or lead a team.
Clear and concise oral and written communication skills
Planning, monitoring, and supervision ability.
Ability to build and manage relationships with both technical and non-technical stakeholders 
Attention to detail
Many people in technical roles focus essentially on the technical and either forget or do not discuss the soft skills they use to manage or complete a project or resolve a problem.  These skills are essential for any technical job to ensure that you are able to successfully perform your role. It is essential to explain how you use these skills to achieve personal, team and organisational goals.  Our job interview coaching in Sydney can help you with this. If you have just finished University and do not have any technical work experience, you can give examples from previous positions or life or study situations.
Attending technical interviews can take preparation. At Impressive Interviews, our interview training in Sydney will see you attend that interview confidently. Contact us for more information of interview training in Sydney today.