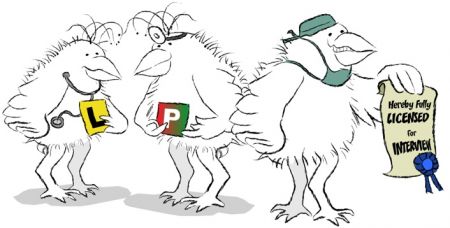 Tuesday 12 May, 2020 - 5.30pm - 9.30pm
Mantra on the Park, 333 Exhibition Street, Melbourne
Registration fees: $797
Don't leave your preparation for ENT selection interviews to the last minute.
ENT is a very competitive specialty and while your application and referee reports will get you to the interview, only your performance at the selection interview will ensure your place in the training program.
There are still limited places available in the next ENT Medical Master Class.
If you are applying for entry into ENT next year, this is the program for you. Don't miss out.
The ENT Medical Specialty Master Class (4 places available, 4 hours) is specifically designed for doctors seeking specialty entry. The program covers all aspects of interview preparation.
Part 1
Understanding the interview panel perspective
Understand the specialty culture and how this influences the selection panel decisions
How to assess, structure and respond to complex scenario questions
Learn to think from different stakeholder perspectives
Respond to questions which don't necessarily have a single solution
Part 2
Using video, each participant will have the opportunity to select and practice their interview questions. The questions provided will be ENT specific.
Each participant will then have the opportunity to watch their interview and to hear and see how the interview panel sees them.
Feedback on each interview will be provided. What worked and what areas need improvement. The assessment will be based on content, language and body language.
Using video is a very valuable part of preparing for the selection interview.
NB: Only for ENT candidates.
 You will be provided with:
Summary notes,
Copies of specialty interview questions
A copy of the book - Impressive Interviews, Your pocket-sized personal interview trainer to be emailed to each participant.
Light refreshments
The fee for the ENT Medical Specialty Master Class is $797.00
To register please email doctors@impressiveinterviews.com.au or phone Deborah Barit on office 02 9331 1853 or mobile 0412 007 682
** NB Individualised training sessions are available by appointment only. Please contact Deborah by either email or mobile 0412 007 682 to arrange a suitable time.