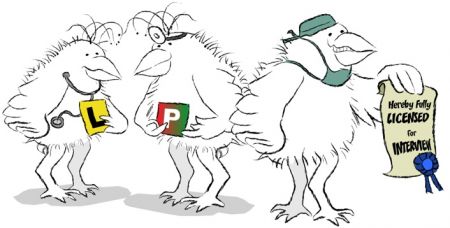 Saturday 23 June 2018 - 1:30pm - 5:30pm
Paddington
Max number 6
Face to face training available by appointment
Email doctors@impressiveinterviews.com.au mobile 0412 007 682
---
Masterclass - Medical Selection Interview Training Program

Surgical and Physician
Number of participants 6 - seeking expressions of interest

4 hours
The purpose of this training session is to provide the participants with a framework, understanding and practical experience to prepare for medical specialty selection interviews. The program, suitable for surgical, basic and advanced physician applicants, includes all the techniques and skills to put you on the right track to interview success.
The program will cover:
Understanding the interview panel perspective.
Lateral thinking,
How to structure answers for different styles of questions - direct (open), behavioural (closed) scenario (situational)
Selecting appropriate examples
Language to use at interviews
Mock interview practice video - using questions likely to be asked at interview and providing feedback.
Who should attend
Doctors intending to apply for specialty selection in 2018 or 2019
Doctors who have previously applied and have been unsuccessful
You will be provided with:
Brief reference notes.
Copy of EBook Impressive Interviews - Your pocket-sized personal interview trainer
Light refreshments
Fee $675.00
To register: email doctors@impressiveinterviews.com.au mobile 0412 007 682