Blog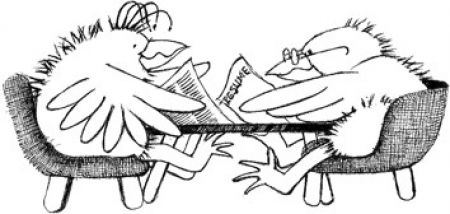 Another frustrating year in a job you don't like, lost confidence  in how to prepare and present for a job interview or think it is all too hard.  Don't let another year go by without taking action. Don't find yourself in the same situation at the end of 2017.
While Christmas is a busy time of year, make some time for yourself. Have a break, enjoy the festivities, pamper yourself and put some time aside to plan your future. Reward yourself by taking the first steps to finding the job for you.
It isn't hard, when you take one small step at a time. Imagine how much better you will feel.
This is the first part of two articles. Part one will focus on the steps to take to pick the right job for you and prepare the application. The second part will focus on preparing for that all important interview.
Practical Steps to Take
Set yourself a realistic timeframe.
Decide on the ideal job for you. If you don't already know, the best way, is to write a list of the work you enjoy doing and are good at. Remember there are resources online or career counsellors to assist you with the process.
Write a list of work you are not willing to do under any circumstances, this will make it clear what jobs to avoid. This list is just as important as what you want to do. The list will help you avoid falling into the mindset of I just need to get out of here..
Select a few jobs that look interesting and match your skill set to their specifications - identify any gaps in your skill set and/or experience and list these.
Assess if gaps are core to the job or just a small part of the role. Work out if you can teach yourself - get the information online or read books articles etc. For others find out if there a short course you can do online that will give you the skill set you need. Online courses give you the flexibility to work at your own pace.
Make a decision about the job you want and do what you need to do to achieve your goal.
Dig out that old CV and look at what needs to be done to tailor it to the new role. Depending on your circumstances, do some research on the internet as there are many useful articles on how to prepare a CV or you can contact a professional. At this stage consider either updating or creating a LinkedIn Profile as well. Use it as part of your overall job search. It is a very valuable tool.
Once your CV and LinkedIn Profile are completed start looking for the jobs you really want.
When you find the role for you, before compiling your application, to talk to the contact to obtain any additional information and insights. Taking a more proactive approach will make it easier to prepare a tailored covering letter. The covering letter is your first introduction to the prospective employer. It needs to address concisely the key requirements of the position and why you want to work for this particular company/organisation/department.
Remember as an employer I want to be your employer of choice. Good luck!
---
To ask any questions email deborah@impressiveinterviews.com.au or contact Deborah on 0412 007 682
For professional assistance to prepare your CV, LinkedIn Profile or covering letter I highly recommend Karalyn Brown at InterviewIQ. She is highly skilled in preparing individualised CV's, LinkedIn Profiles, covering letters that clearly reflect your experience, skill set and attributes. She has an 89% success rate in getting her clients an interview. Her website has lots of valuable information and practical ideas.
Email karalyn@interviewiq.com.au or visit her website www.interviewiq.com.au
About Deborah Barit
Deborah Barit is a Sydney based trainer, author, consultant and Director of Impressive Interviews with over 10 years experience in successfully preparing clients for job interviews individually and in groups.
Her clients range from new graduates, management and administration to experienced professionals, including medical, legal, IT, public sector and many more. See website list for more details. Her career has included selection and recruitment both in Australia and overseas and labour market research.
She holds a Bachelor of Economics Degree from the University of Sydney and a Graduate Diploma in Personnel Management and Industrial Relations form UTS and is a member of the Australian Institute of Training and Development.