Blog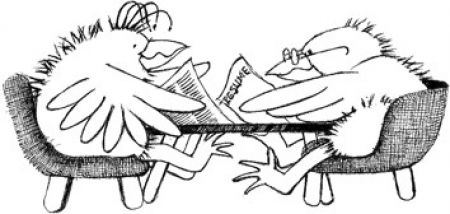 This part will focus on preparing for that all important job interview.
You now know the type of job you want, all your paperwork is ready, have sent in some applications or are about to. Time to take preparing for an interview seriously. Don't wait until you have been called for an interview before doing some serious preparation. You may not have much time and you want to be prepared and confident.  Start early.
Practical  Steps to Prepare for a Job Interview
To prepare yourself for the interview, do some basic preparation in advance:  
Start by imagining you are the employer and then ask yourself what would I be looking for in a candidate for this position?  Be specific. Write out a list of the important requirements including skill set, experience, personal attributes and qualifications if required or an advantage. Once you start thinking like the prospective employer, preparing for any interview will be easier.
Using the list you prepared, compare your skills, experience, personal attributes and qualifications against each part of the position requirements and then add an example which will clearly demonstrate your suitability for the position.  This is the basis of your interview preparation.
The next step is to develop a structure of how to answer different styles of questions. The most common types are open (e.g. tell us a bit about yourself, what interests you in this position?), behavioural/closed  (e.g. describe a time you dealt with a difficult client how did you manage the situation?, tell me about a complex negotiation you conducted what was the outcome?)  situational/scenario (e.g. you are about to finish an urgent job for a client due at close of business today, it is now 3 pm, when you discover that there is an error in the information which needs to be fixed. How will you manage the situation?)
Structure for an open Question
Set the scene- by establishing the context and framework. This will ensure that your response is focussed on the key points you want to make.
Next highlight the points you want to address and then expand on each point to explain why you have focussed on these. Where necessary provide a clear example to demonstrate your experience.
Structure for a Behavioural Question - Always start with an example
Use STAR Structure
Situation - Give a brief description of the situation. It should include all the key points
Task - A brief overview of what you need to do.
Action - Describe systematically the action you took to resolve the issues.
Result - This is the outcome
NB The key areas to address in your response - are the situation and the action.
At the conclusion mention what you learnt from it.
Situational/Scenario Questions
This style of question is designed to assess your ability to make quick decisions in unexpected situations. The easiest way to answer is to start with a brief summary of the key points and address each issue in priority order. The best way to do this is think in terms of immediate, next and final steps.
Find and/or create some questions which you believe are likely to be asked at interview and start practicing using the appropriate structure.  You can also depending on time and circumstances get some professional interview training.
Practice with a friend, colleague, family member. Where possible video your session and play it back.  In this way you will be able to assess whether you have clearly answered the question as well as assessing your body language.
NB Do not memorise your answers. Just remember the key points you want to make. The problem for applicants who memorise answers is they often do not hear the real question and give an answer for a question which was not asked.
To discuss your specific needs, find out more or to make an appointment please email deborah@impressiveinterviews.com.au or  phone mobile 0412 007 682
Also keep an eye on the website as in 2017, dates for group interview training will be listed under events.
---
About Deborah Barit
Deborah Barit is a Sydney based trainer, author, consultant and Director of Impressive Interviews with over 10 years experience in successfully preparing clients for job interviews individually and in groups
 Her clients range from new graduates, management and administration to experienced professionals, including medical, legal, IT, public sector and many more. See website list for more details. Her career has included selection and recruitment both in Australia and overseas and labour market research.
She holds a Bachelor of Economics Degree from the University of Sydney and a Graduate Diploma in Personnel Management and Industrial Relations form UTS and is a member of the Australian Institute of Training and Development.