Blog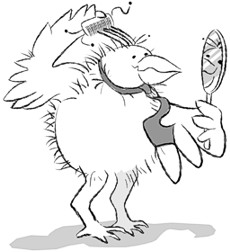 Do you worry that you will be asked a question at interview which you have not prepared for?
Do you need to fully prepare your answers for job interview questions?
Do you spend time collecting questions, writing out your answers and then memorising them?
At interview go blank waffle or sound too rehearsed?
If any of these sound like you - it is time to change the way you prepare for job interviews.
At worst as an interviewer there is nothing more frustrating than listening to a rehearsed answer. It lacks spontaneity and gives the impression that you will be unable to deal with the unexpected.
At worst you will not answer the question, asked, as you are busy reciting your prepared answer and haven't heard the actual question.  
In between, there is the strong possibility that you will forget a part of your memorised answer and just go blank.
Don't let this happen to you!
There are ways to prepare for job interview questions without memorising your answers.
The following are some practical suggestions to assist you to be prepared and still sound natural, spontaneous and be able to answer unexpected questions.
First read the job description carefully and highlight the key requirements.
Imagine yourself in the position and scope the extent of the role
When you fully understand the role as a whole - break it down into its key components. That is, what are the skills, attributes and experience required to be able to competently do the role. For example Does it require communication skills? What sort? Is it verbal, written, presentation etc. Who will be the audience for these?
When you have broken the job into its main components, start by adding examples to demonstrate each part, this will ensure you have examples to draw on at the interview.
Then for each component,  write down the key points you need to discuss as part of your response. For example going back to communication, whatever  the question, there are certain aspects you need to mention:



Purpose
Written, verbal, presentation
Audience - ability to change styles and language to suit your audience
Ensure the message is clear, concise and as much as possible jargon free.
Provide an example to demonstrate your experience.

Repeat this exercise for each skill required and at the end of this exercise,  you will have a series of key points which need to be included in a particular aspect of the role as well as your examples to clearly demonstrate your suitability and experience.
While this is a time consuming exercise, the process will prepare you for any question you are likely to be asked at interview and having a series of points will allow you to tailor your response to the specific question.

Good luck with the interview.
---
For more information or to make an appointment please contact Deborah Barit on Office (02) 9331 1853, mobile 0412 007 682 email deborah@impressiveinterviews.com.au