Blog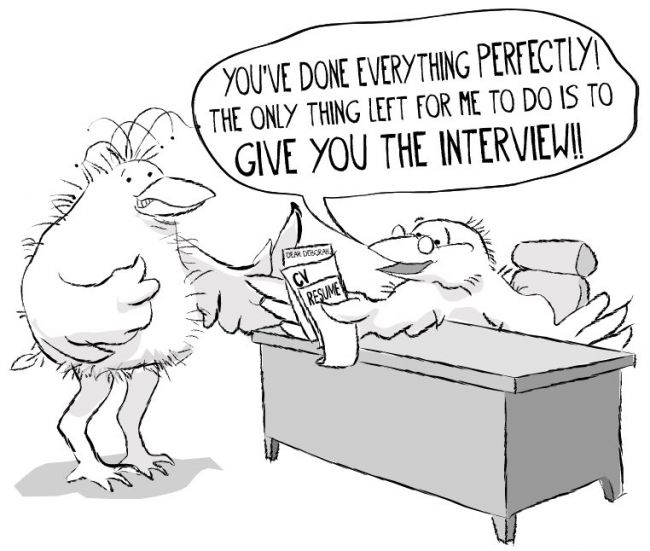 This is what clients often tell me about their job search experience.
They send out lots of applications but don't get a response.
They feel frustrated and angry, after all it takes time to do a job search and prepare applications and then not get a reply. This leaves them without any reasons for not being granted an interview.
They often don't understand why this happens.
I believe not getting responses to applications does happen a lot. What really struck me while doing a one off recruitment is there is a serious communication gap between what recruiters and applicants expect from this process.
I recently advertised on SEEK for an Experienced Accounts Clerk for a small business in Western Sydney.
In preparing the advertisement I outlined the specific requirements skills and experience and general location. The advertisement asked all applicants to send a CV and a covering letter to outline their suitability for the position. There was a closing date and my name, contact number and email address to encourage prospective applicants to ring and ask any additional information. the final part clearly stated all applicants would be contacted after the closing date.
I was happy that the advertisement attracted 40 applications. Then I started to read all the applications. What I discovered really surprised me. Fewer than half had a covering letter attached and only 2 addressed the letter to me. The remainder wrote dear sir/madam. Of the covering letters attached only 2 explained how they were suitable for the position. The others were a note stating they can do the job. Only 2 potential applicants contacted me directly to ask additional questions - these were is the job still available and the location.
Around 35 of the resumes were clear, concise and well presented .
So whilst I make no excuses for recruiters or prospective employers for not acknowledging applications I do believe there are problems on both sides.
As an applicant it is important to understand the recruiter/employer perspective:
The following are some tips on how to be noticed by the recruiter or prospective employer:
Read the position requirements carefully and match yourself to the job requirements. Don't expect the recruiter/employer to work it out - you need to tell them
Reading 40 or even 10 applications is time consuming. Therefore it is important to make it as easy as possible for them to say yes
Use the cover letter to clearly explain how your background and experience matches the job requirements. Make sure you address the letter to the right person when a name is clearly stated.
If the advertisement asks for a covering letter then you need to provide one. It is not an optional extra. Even if it doesn't make sure to attach a brief note to outlining your suitability for the role.
When a recruiter or prospective employer offer you the opportunity to talk to them - you should ring and ask some relevant questions about the job so you can highlight your suitability in your application. They will always remember that you rang and showed an interest in the job.
If you are not sure if you should apply, ring and talk to the recruiter to find out whether you should spend your valuable time submitting an application.
Keep a record of the jobs you have applied for and when contacted by the recruiter or employer make sure you have your application.



Please Note
While Deborah Barit specialises in training clients for job interviews, she has previous experience in managing recruitment processes.
This article is not intended as an excuse for recruiters or prospective employers not acknowledging or responding to applicants.