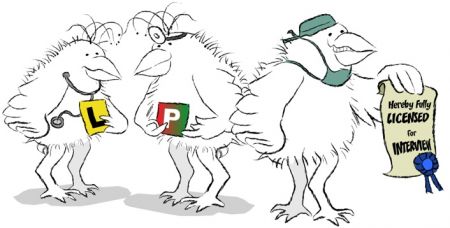 Sunday 9 July - 10am-1:30pm
Paddington 2021
Max number 6
Face to face training available by appointment
Email doctors@impressiveinterviews.com.au mobile 0412 007 682
---
Medical Specialty Training
Masterclass - Medical Specialty Selection Interview Training Program 
For Surgical and Physician Australia 
Number of participants 6
3.5 hours
Need some interview preparation techniques to get you started. Live in Sydney or prepared to travel - then don't miss out, Deborah Barit is running a small group workshop for doctors applying for medical specialty selection interviewsin Australia. The program suitable for surgical, basic and advanced physician applicants includes all the techniques and skills to put you on the right track to interview success.
The program will cover:
Understanding the interview panel perspective.
Lateral thinking,
How to structure answers for different styles of questions - direct (open), behavioural (closed) scenario (situational)
Selecting appropriate examples
Language to use at interviews
Mock interview practice video - using questions likely to be asked at interview and providing feedback.
You will be provided with:
Brief reference notes.
Copy of eBook Impressive Interviews - Your pocket-sized personal interview trainer
Light refreshments
Applications close noon Friday 24, 2016 or earlier if booked out
Fee $545.00
To register: email doctors@impressiveinterviews.com.au mobile 0412 007 682