Blog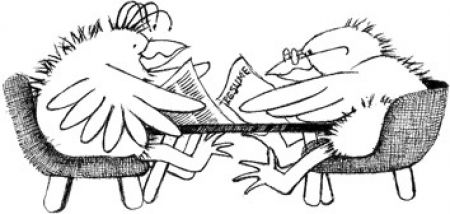 Wednesday 26 April, 2017
2pm - 5pm
Looking for a new job, a career change or a promotion and worried about the interview?
 
Need to polish up those interview skills but too busy to do individualised coaching?
 
Just seem to miss out at the final interview stage successful at interview and need to improve their interview techniques?
Then this program is for you.
This three hour Master Class Job Interview Coaching program is designed for professionals who want to improve their interview skills and confidence, but don't have a lot of time.
The MasterClass - Job Interview Coaching for Professionals is tailored for clients across various professions ranging from management, administration and legal through to engineering, IT, marketing, accounting and many more (excluding medical- see sample list - click here).
The three hour program, strictly limited to six participants, will be available in Brisbane 26 April 2017
The training program will focus on two key areas of preparing for a job interview:
Part 1- will cover:
Mindset, how to structure answers for different styles of questions direct (open) behavioural (closed) scenario (situational), how to identify and choose appropriate examples to demonstrate skills and experience and language to use at interview.
Part 2 - Practice:
Mock interviews using questions developed for the individual participants role likely to be asked at interview. This session will be videoed and include individualised feedback. It will give each participant a clear view of how the prospective employer sees them. You can bring your own questions to practice.
Participants will be provided with brief reference notes, a copy of the Book Impressive Interviews Your pocket-sized personal interview trainer and light refreshments.
The fee for this program is $475.00
For more information or to register for the training session please contact Deborah Barit, email deborah@impressiveinterviews.com.au or phone the office (02) 9331 1853 or on mobile 0412 007 682.
Date              26 April 2017
Time               2pm-5pm
Location       Mantra Midtown 127 Charlotte Street, Brisbane
Fee                 $475.00
Number         6 participants maximum