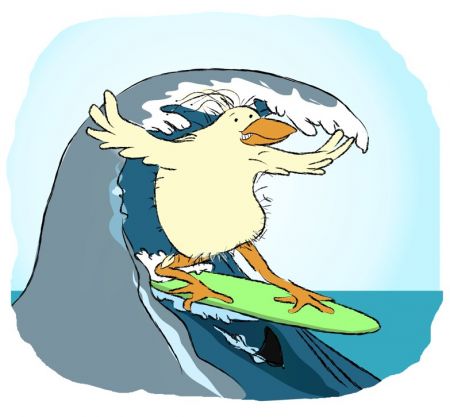 It is nearly that time of year again, time to close the door, shut down the computer and put the mobile on silent. 
The office will be shut from 21 December 2018 - 27 January 2019
Please note by the 25th of January 2019 on the events page there will be a list of dates and times for group training sessions for doctors and professionals. Keep an eye out for the dates and locations.
I wish you and your families a very happy, peaceful, relaxing and safe holiday.
Thank you for your support during the year.
Give your loved ones the gift of a new job this Christmas - limited offer
Start your Christmas gift list by choosing  a practical gift for your family and friends. Make it something special that will assist them to achieve their career goals. Give them a gift that contributes to their aspirations.
Impressive Interviews is offering two practical gift choices at significantly reduced prices. So don't miss out:
Print edition of the popular book - Impressive Interviews Your pocket-sized personal interview trainer at $14.95 including postage and handling (regular price $19.95 plus $7.00 postage and handling = $26.95 total - SAVE $12 by purchasing for yourself or a friend or colleague before the end of January 2016!).

Order now - click here »

Reader feedback has included 'easy to follow', 'can go directly to the part I need to review' and 'doable'.
Gift Voucher for a one hour coaching session face to face or Skype including an additional 15 mins CV/resume feedback - $175.00.

Order now - click here »
Gift Voucher for a two hour coaching session face to face or Skype including an additional 15 mins CV/resume feedback - $350.00

Order now - click here »
Specials are available until 31 January 2016.
Order online through the Impressive Interview store using MasterCard, Visa - or by Bank transfer
For more information email deborah@impressiveinterviews.com.au or phone (02) 9331 1853 or mobile 0412 007 682
---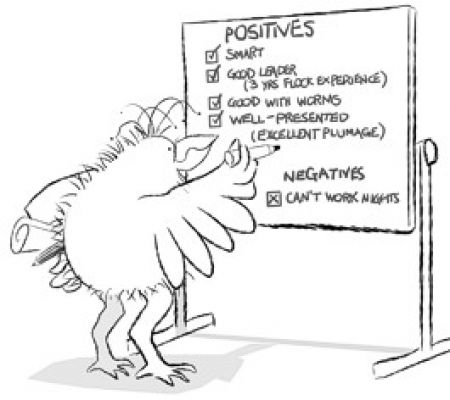 Interview Skills Training and in Coaching Sydney
Many Training institutes might promise you the best Interview Training in Sydney. But how many of them can let their results speak for them? We believe in our actions. We have been providing interview coaching in Sydney since 1999 and maintained our time-tested techniques of interview skills training to provide exceptional results again and again.
Are you looking for the edge in this competitive employment market?
Do you know how to effectively market yourself when applying for jobs or when facing job interviews?
Impressive Interviews and its coaching format can help you
stand out in the crowd.
Our Individual or Group job application and interview skills training gives you the ability and confidence to successfully match your skills and experience to employer needs. But don't take our word for it – see what our Clients have to say!
We also offer a range of Specialised Services to businesses, from editing tender documentation to preparing duty statements and selection criteria.
Contact us now for job interview coaching – and take the first step towards achieving your goals!
Do you have a question about changing jobs or your career? Ask us!
Interested in a consultation? Call us on (02) 9331  1853 to find out more.
This Privacy Policy (this "Policy") describes how we collect and use information related to this Web site (the "Site"). This Policy does not apply to the practices of companies that we do not own or control, to persons we do not employ, or to Web sites we do not own or operate. By accessing, browsing, or otherwise using this Site, you acknowledge that you have read, understood, and accepted the terms of this Policy. We may change this policy from time to time and recommend that you check this page to review any changes we may make. The date of the most change is shown at the bottom of this page.
Use of Site
You can use this Site to:
learn about products and services offered by Impressive Interviews; and
submit information to Impressive Interviews.
If you are under 18 years of age or lack the legal authority to form legally binding contracts under applicable law before entering an agreement you will need to provide permission from a parent or legal guardian.
Information We Collect
We collect the domain names of visitors to this Site to provide statistics on the number of visits, pages visited, and average time spent on the Site. We also collect the e-mail addresses and other contact information you provide when you send us e-mail messages, complete a registration form or request information from us.
We use this information to provide you with information that you request. When visitors register on the Site and specifically request information from us through the Site we may use your information to provide you with information reports. If you later decide that you do not wish to receive emails from us, simply tell us so in a reply to any e-mail we send you.
Sharing and Disclosure of Information
Impressive Interviews will never sell, give or otherwise pass on personally identifiable information to others without your express consent
Legal Matters
Impressive Interviews may however disclose information at our discretion to satisfy any applicable law, regulation, legal process, or governmental request.
Links to Other Sites
This Site contains links to other sites. The privacy policies that may exist at these other sites should be relied upon exclusive of this Policy in relation to any information you may choose to provide to the other sites.
Security
We take care to keep the Site and all associated data protected with technical, administrative, and physical safeguards to protect against loss, unauthorized access, destruction, misuse, modification, and improper disclosure. Any information you provide via the Site is stored securely. However, we acknowledge that no computer system or information can ever be fully protected against every possible hazard.
Storage of and Access to Information
All information that you submit through this Site is collected, stored, and processed in Australia. We may retain such information for a period in our backup systems as a precaution against system failures. You may review, correct, update, or delete the information that we maintain about you on application to Impressive Interviews that provides sufficient identifying information to prove beyond reasonable doubt that you are the owner of that information.
By using this Web site, you consent to the collection and use, of information you provide as described in this Policy.