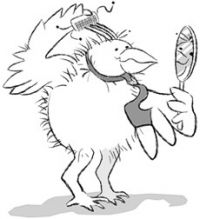 October 14-17, 2019 - Contact Deborah to reserve your place: 0412 007 682
Mantra on the Park, 333 Exhibition Street, Melbourne
Last chance for 2019
Don't miss out!
Getting to the interview but not getting the job?
Need to polish up your job interview skills?
Returning to work and need some job interview confidence?

Then individual job interview training may be just what you need.
The individual training program is tailored for the specific role/industry you are applying for and your individual needs.

The individual job interview training will cover all aspects of preparing for a job interview including but not necessarily limited to;
Understanding the interview panel perspective
How to structure answers for different styles of questions – open, behavioural, scenario
How to select examples to clearly demonstrate your experience and attributes
Language to use and not to use at interview
Body language
Mock interviews – using questions specifically created for the role and likely  to be asked at interview. The working to improve your responses.

This is a special offer for individual job interview training only available for Melbourne clients from 14-17 October 2019:
includes 2 hours training  with 30 mins video recording
The total cost is $475.00 (Normal cost $520.00)

To make an appointment please contact Deborah Barit on mobile 0412 007 682
Please feel free to pass this on to people who may be interested.