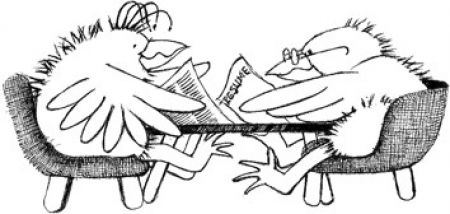 Saturday 16 September - 2pm - 5pm
Paddington, Sydney
Max number 6
Face to face training available by appointment
Email deborah@impressiveinterviews.com.au mobile 0412 007 682
---
Masterclass - Job Interview Coaching for Managers, Technical and Professionals

Have you been unsuccessful at interview and need to improve your interview technique?
Haven't been for an interview in the last 12 months and need some direction and practice to prepare?
Want to know how to prepare for an interview but not sure how to start or what to expect?
Deborah Barit - Director of Impressive Interviews, has over 10 years experience successfully preparing clients for job interviews will be in Melbourne to deliver two three hour Master Class training sessions for professionals who want to improve their interview techniques and get that job.
If this sounds like you:
Then this is the program for you
The MasterClass -  Job Interview Coaching for Managers, Technical and Professionals is tailored for clients across various professions ranging from management, administration and legal through to engineering, IT, marketing, accounting and many more (excluding medical) (see sample list - click here)
The three hour program is strictly limited to six participants.
The training program will focus on two key areas of preparing for a job interview:
Part 1 - will cover:
Mindset, how to structure answers for different styles of questions direct (open) behavioural (closed) scenario (situational), how to identify and choose  appropriate examples to demonstrate skills and experience and language to use at interview.
Part 2 - practice:
Mock interviews using questions developed for the individual participants role likely to be asked at interview. This session will be videoed and include individualised feedback. It will give each participant a clear view of how the prospective employer sees them. You can bring your own questions to practice.
Fee: $475.00
Included - brief reference notes, a copy of eBook Impressive Interviews - Your pocket - sized personal interview trainer. Light refreshments
Numbers Strictly limited to 6
For information and to register email deborah@impressiveinterviews.com.au or call 0412 007 682
Individual training face to face or Skype is available by appointment.
Don't forget to download a free copy of The 7 deadly Sins to Avoid at Interviews - click here